Spring Hill Truck Repair –

Truck Repair Services – Spring Hill, FL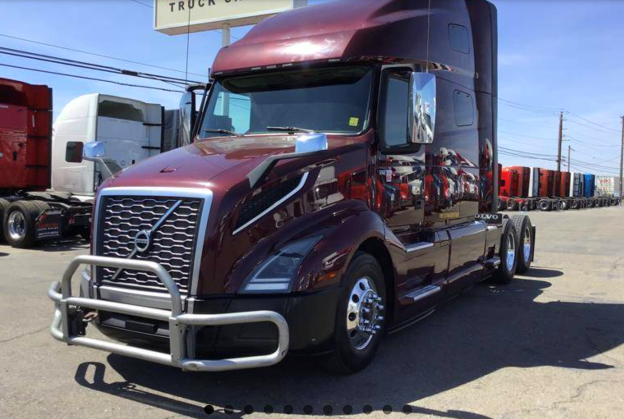 Spring Hill Truck Repair is the best place to go for all your truck repair needs. We have a team of experienced and qualified mechanics who can help with any repair or maintenance issue you may be experiencing with your truck. We also offer a wide range of services, so we can handle whatever problem you may have.
Contact us today at (352) 290-7355 to schedule an appointment and see why we are the best choice for truck repair in the area!

About Spring Hill Truck Repair
We are the area's most polished, most refined, most talented mobile truck service. The boys at Spring Hill Truck Repair know just how to fix semi trucks, buses, dump trucks, and many other types of industrial vehicles.
How are we so sure of ourselves? Having decades of combined experience helps, as does our state-of-the-art equipment. Plus, our team's passion for its work is evident in everything it does.
When you need a mobile truck service, there's only one clear choice: Spring Hill Truck Repair. We'll get the job done quickly and efficiently, getting you and your trucks back on the road to their jobs.
Spring Hill Truck Repair: (352) 290-7355.
Spring Hill Truck Repair Services
Diesel & Gasoline Engine Repair
At Spring Hill Truck Repair, you can put your truck-ownership anxieties to bed. Our talented workers will quickly identify the problem and get right to work repairing it on-site. With experience repairing all major brands of engines, we guarantee a job well done–no matter what type of fuel powers your truck's engine. Just some of the things we do include:
Sensor module replacement

Turbocharger repair or replacement

Air induction

Tune-ups

Air/fuel mixture balance

Gasket replacement
It all comes straight to you courtesy of our mobile repair units. Pick up your phone and give us a call at (352) 290-7355.
Transmission Repair & Maintenance
The transmission is one of the most crucial components in your truck, so it's paramount that you keep it in top condition. To save you the headache of having to take your truck to a shop, our mobile repair units will come directly to your location and fix any existing transmission problems as well as provide maintenance services to prevent future issues.
We know torque converters, gear sets, clutch packs, oil pumps, valve bodies, and every other part of a heavy-duty transmission inside and out. Contact us at (352) 290-7355 for more information.
Suspension Service
A faulty suspension system on an industrial vehicle is dangerous and should not be taken lightly. Effects of a poor suspension system include a bumpy ride, less control over the wheel, and unpredictable steering.
Spring Hill Truck Repair offers a unique service in that we will come to you for repairs, rather than you having to transport your rig to us. This is incredibly beneficial because it eliminates the need for multiple trips back and forth as well as saves you time. In addition, our team arrives fully equipped with everything necessary so that we can make the repair on-site and have you back on the road in no time.
Spring Hill Truck Repair is the area's finest choice for heavy-duty vehicle repair. Don't put your truck in the hands of anyone else.
Electrical System Diagnosis & Repair
Our mobile repair units are always equipped with the latest diagnostic tools to ensure that we can quickly diagnose and repair any electric issue you have. In addition, we also offer preventative maintenance services for those wanting to keep their electrical system well-maintained. 
At Spring Hill Truck Repair, our team knows how to work on wiring, switches, batteries, charging systems, lighting, ignition timing, and more. We want you to know that your truck is always safe with us. Dial (352) 290-7355 now!
Diesel Particulate Filter (DPF) Cleaning
Our mobile DPF cleaning service will take care of your filter quickly and efficiently so you can get back on the road. DPFs are a delicate part of your Diesel engine and should be cleaned by professionals to prevent any future problems. Contact Spring Hill Truck Repair for more information about our services.
Trailer Repair
If you need a reefer trailer, Conestoga, curtain side, drop-deck hotshot, or any other type of trailer fixed, Spring Hill Truck Repair is the team for you. We have decades of experience between us and can handle repairs both big and small–regardless of brand. 
We also provide preventative maintenance services to keep your trailer running smoothly and avoid any future issues. Give us a call today at (352) 290-7355 for more information.
24/7 Emergency Roadside Assistance
Being stuck on the side of the road with a broken-down truck is nobody's picnic. The days are short enough as it is. That's why Spring Hill Truck Repair offers 24/7 roadside assistance for all of our clients. No matter what time it is or where you are, we will come to you and get you back on the road as soon as possible. In most instances, we can get you back up and running within an hour of our arrival.
Give us a call at (352) 290-7355 today and ask about our roadside assistance services. We're always here to help.
Farm and City Vehicles
No heavy-duty vehicle is in better hands than ours. We fix combines, planters, tractors, fire trucks, dump trucks, and lots of other vehicles that see a lot of wear and tear. If you're having trouble with your vehicle, give us a call today.
We also work on city vehicles such as buses, garbage trucks, and street sweepers. When it comes to keeping your municipality running smoothly, we're the team for the job.
Spring Hill Truck Repair knows what your 20 is. Contact us to make it something great again.
Dial (352) 290-7355.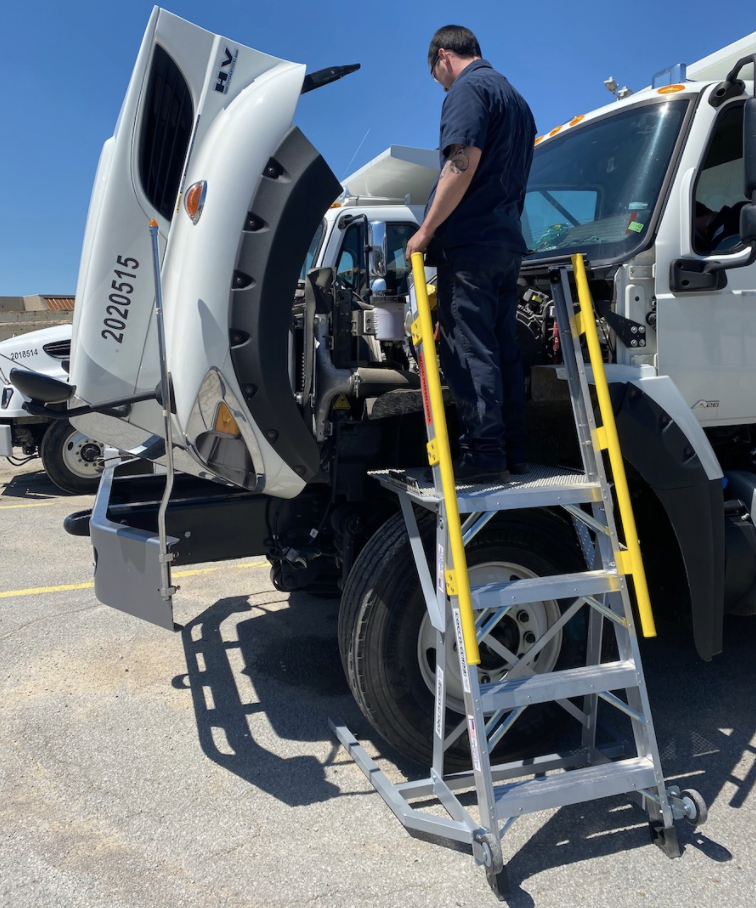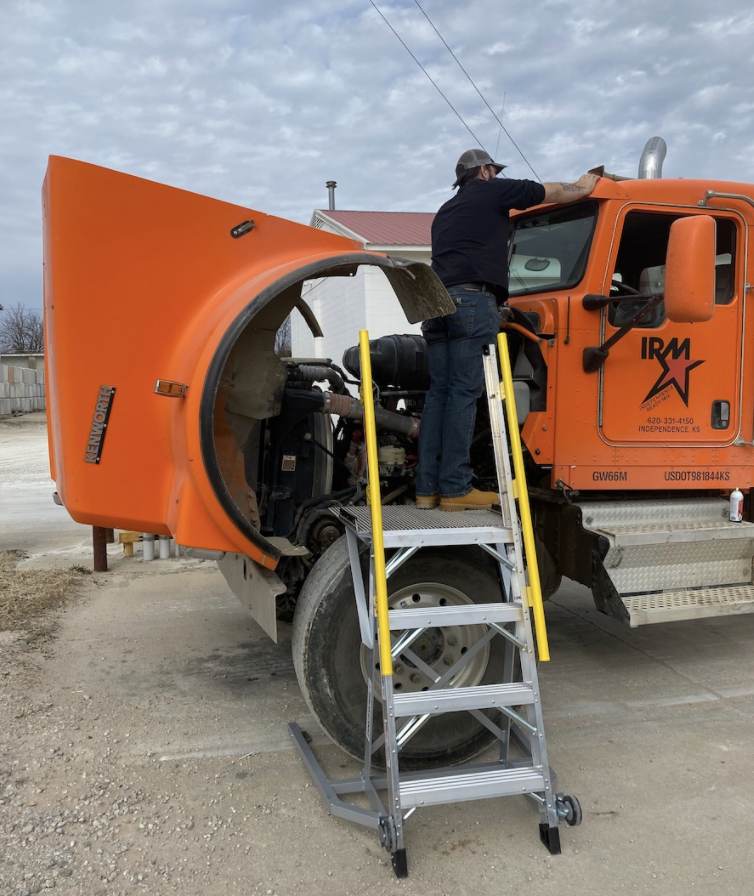 Contact Us Today!
At Spring Hill Truck Repair, we understand the needs of truck drivers and businesses for quick, reliable service. Our experienced technicians are available 24/7 to address roadside issues and can even come directly to you if needed. We have the highest success rate in the industry for quickly pinpointing and solving any problems that arise. Our fully stocked parts vans mean that trucks are back on the road in no time – so you'll be back on track with minimal downtime. Let us be your trusted partner for fast, effective repairs to keep your truck fleet running smoothly.
Don't delay, call today. We're easy to reach at (352) 290-7355.